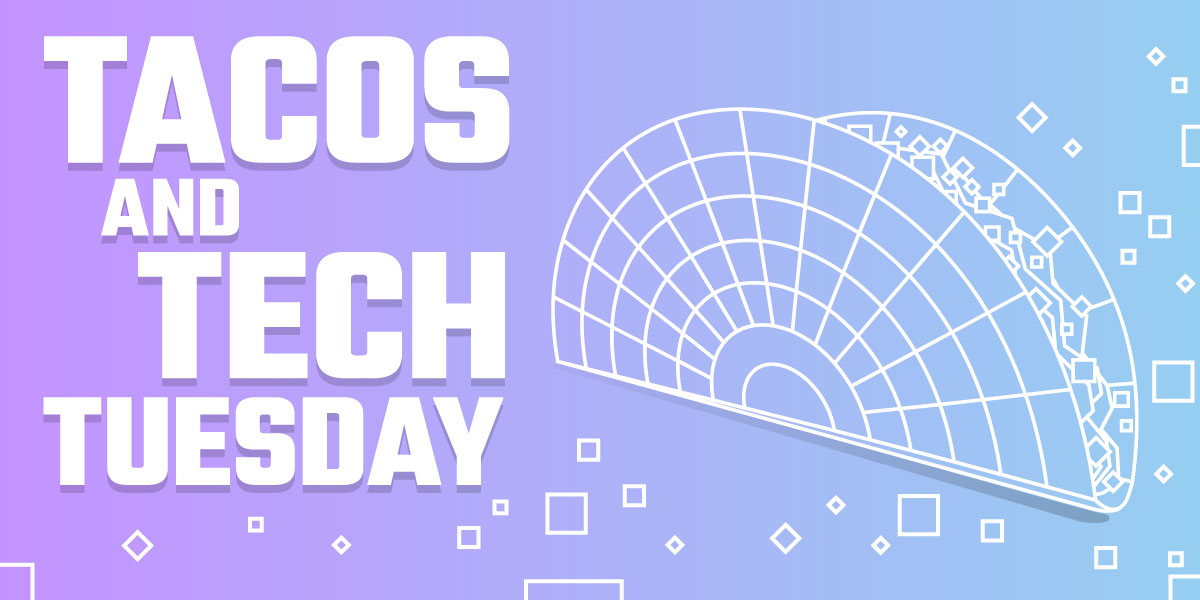 On the first Tuesday of each month during lunch, DTS tech experts will be sharing tips and tricks on how to best use different technology tools available to Department of Government Operations employees.
BYOT (Bring your own TACOS) and your questions for our tech experts!
---
Have questions, feedback, ideas for future TTT topics?
---
Past Taco and Tech Tuesday Meetings
September 5, 2023: Edge and Cyber Hygiene
September 5, 2023 Meeting Recording
August 1, 2023: Technology Trends and Innovation
August 1, 2023 Meeting Recording
Slide Presentation: Technology Trends and Innovation
June 6, 2023: Google Learning
June 6, 2023 Meeting Recording
May 2, 2023: ServiceNow
Slide Presentation: ServiceNow
April 4, 2023: Utah Geospatial Resource Center
April 4, 2023 Meeting Recording
March 7, 2023: Data Security
March 7, 2023 Meeting Recording
Slide Presentation: Enterprise Security
Slide Presentation: Cybersecurity Awareness
Take the 2023 Security Awareness Training
February 7, 2023: VoIP and Voice Services
February 7, 2023 Meeting Recording
Slide Presentation: Voice Services
December 6, 2022: Salesforce
December 6, 2022 Meeting Recording
Slide Presentation: Salesforce
Salesforce Product Information
November 1, 2022: Google Workspace volume II
November 1, 2022 Meeting Recording
October 4, 2022: Adobe Sign
October 4, 2022 Adobe Sign Recording
Basic Send: https://helpx.adobe.com/sign/using/send-document-for-signature.html
Templates: https://helpx.adobe.com/sign/using/create-document-template.html
Workflow: https://helpx.adobe.com/sign/using/workflow-designer-signature-workflow.html
Notarize: https://helpx.adobe.com/sign/using/adobesign-notarize.html
September 6, 2022: Google Workspace

September 6, 2022 Meeting Recording
Google Workspace Tips
Google My Drive vs. Shared Drive